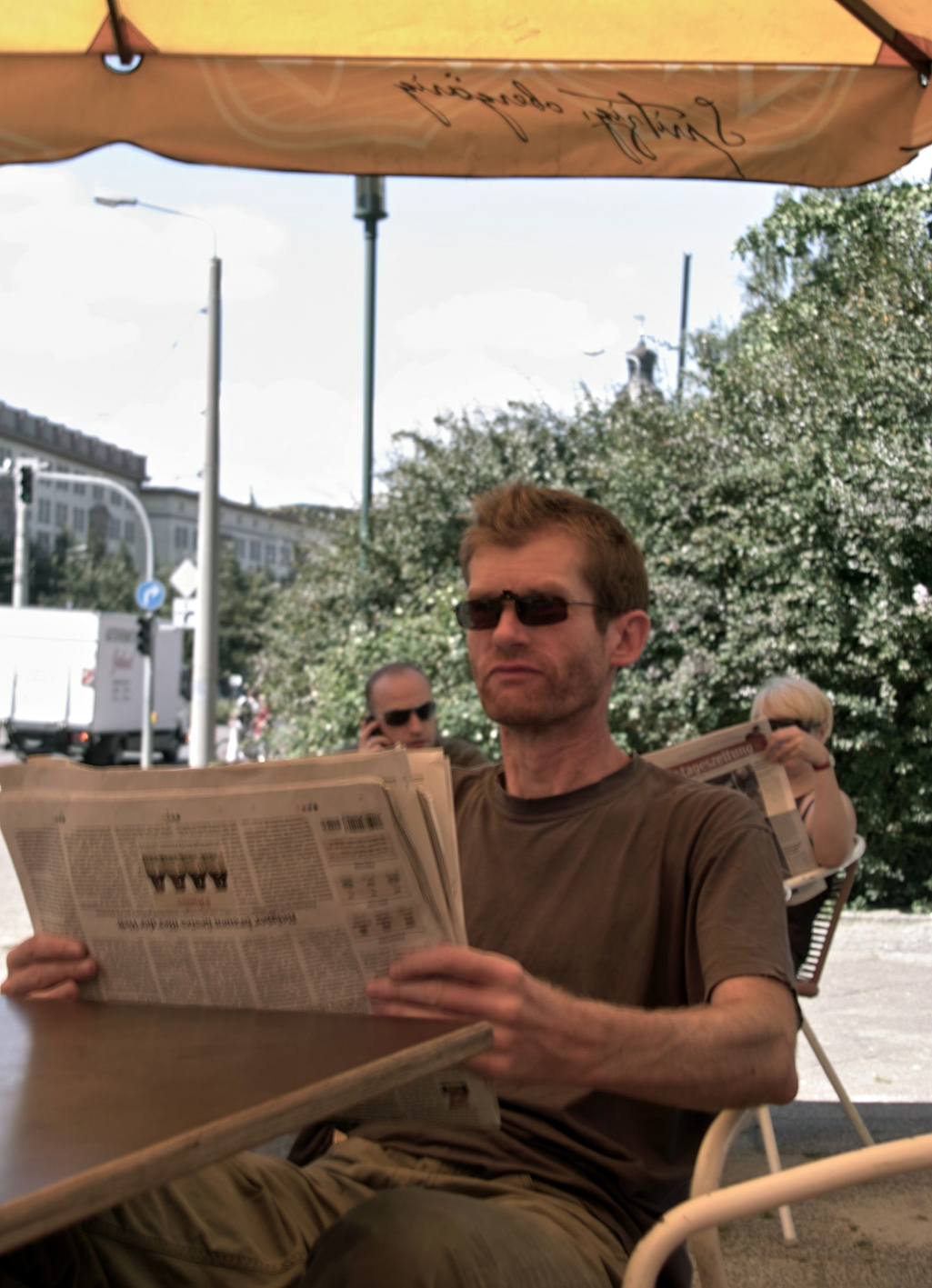 I spent my childhood and youth in Eastern Germany under conditions dominated by the then socialist society, under the impression of frontier barriers and prohibited areas, longing for the free capitalist world beyond them.
In this situation I was early interested in geography. I copied maps and city plans wandering through this big universe called "the West". 
I dreamed of symbols, screens, names and structures, being frightened by this absurd and despotic method of separating people and homogenous landscapes being out of reach for me.
After the change in 1989 I could cross these frontiers, full of joy and curiosity to make up for things and events I had missed so long. Nevertheless I also had a vague feeling of loss, the disappearance of mystery and mysticism regarding the former inaccessible countries and landscapes.
Since then I want to conserve these feelings of the past and to combine them with the experience of the newly achieved freedom within my paintings.
Beside my knowledge of geography I also use materials of my work as a technological skilled worker – the job I performed before starting my studies of art. Wiring diagrams, symbols and streams are integrated into my work and extend the means of expression. I alternate between abstraction and objectivity, between order and disorder.
In smaller drawings, sketches and drafts I use the techniques of water colours and Indian ink drawings, afterwards being transferred to large-sized oil paintings. This is the current field of my activities.
Looking for incentives in art history I came across a North American art trend, the minimalism: the Allover- painting of Mark Tobey and Jackson Pollock. In my exploration of topography, geography, points and screens, names and figures I also discovered artists in my near surroundings, e. g. Carlfriedrich Claus and Gerhard Altenbourg.  
Gerhard Wichler